Amel Super Maramu 2000, SM344, 2002
(Sale pending)
We rely on our Amel to keep us and our young family safe. As such, we take great care of the boat and SeaBean is in fantastic shape.
We bought SeaBean from Michel Charpentier and had the survey done by Olivier Beauté in 2016.
Email us at james.studdart@gmail.com for more info and viewing details. Or call me: +64 22 487 9646
SeaBean is currently in Whangerei, NZ and availible for showing. She is offered for sale at €248,000.
Details:
These are the specifics of SeaBean, she obviously includes all the standard features of a Super Maramu 2000 like full AC/heat, dishwasher, hot water, microwave, water tight bulkheads, etc. These are very comfortable well equipped boats.
Yanmah 4JH3-TE engine, 3400 hours.
Onan MDKAL 7kw generator, 2400 hours.
Hydranet sails (genoa, main and mizzen) from Q-Sails, 2016.
Rigging (2016) from X-Voiles, Hyeres. Amel's recommended rigger and tuner and all ACMO gear specified.
Dingy (2018). Highfield 310CL hyperlon and 15hp Yamaha Enduro outboard.
Victron Multiplus 24/3000/70 full house inverter and 70amp charger. (2016)
Cruise RO Water Maker, 150 liters per hour. This can be run off the inverter if needed. (2016)
Solar 660w and Victron MPPT charger. This performs better than spec, we've had over 700w going in in the tropics. (2016)
Victron 702 Battery Monitor (2016)
Victron Color Control GX (2016)
Dual autopilot actuators (rotary above kitchen and linear on rudder stock)
Dive compressor fully serviced and tested by Bauer and upgraded to 300PSI.
Dodger windows (2017), tinted to reduce the tropical Sun.
Bimini and full cockpit enclosure. This is amazing, we've not used our foul weather gear! (2016)
New genoa sheets, dynema traveler lines and we replaced a few other halyards. (2016 and as needed)
Trojan T-31 Gel batteries (2016)
Rocna 40 (2016)
Vesper Marina XB-8000 AIS transponder and wifi access for NMEA 1083/2000 data. (2016)
Standard Horizon Matrix 2000 at nav station (with AIS input) with remote in cockpit. (2016)
Iridium Go! satelite phone with external antenna. (2016)
Washing machine upgraded to new high efficiency model, it happily runs off the inverter. 30 minutes and 20-30 liters of water instead of 1 1/2 hours and 150 liters with the old machine! (2016)
Eberspacher Diesel Heater (factory fitted and piped throughout)
Furuno SSB
Furuno Radar
Amel "Bowthruster tool", which allows servicing the bowthruster in the water.
Warm LED lighting throughout interior.
Most navigation lights are LED.
Bright white LED lighting in engine room.
Fans in every cabin.
There are lots of spares and general consumables (props, fuel/oil/water filters, impellers, belts, pump membranes, compressor parts etc) that will be included with the boat. Please contact us for an inventory.
EU VAT paid. At the moment SeaBean is not for sale to keep within New Zealand unless you are willing to import her.
Photos:
Exterior Photos: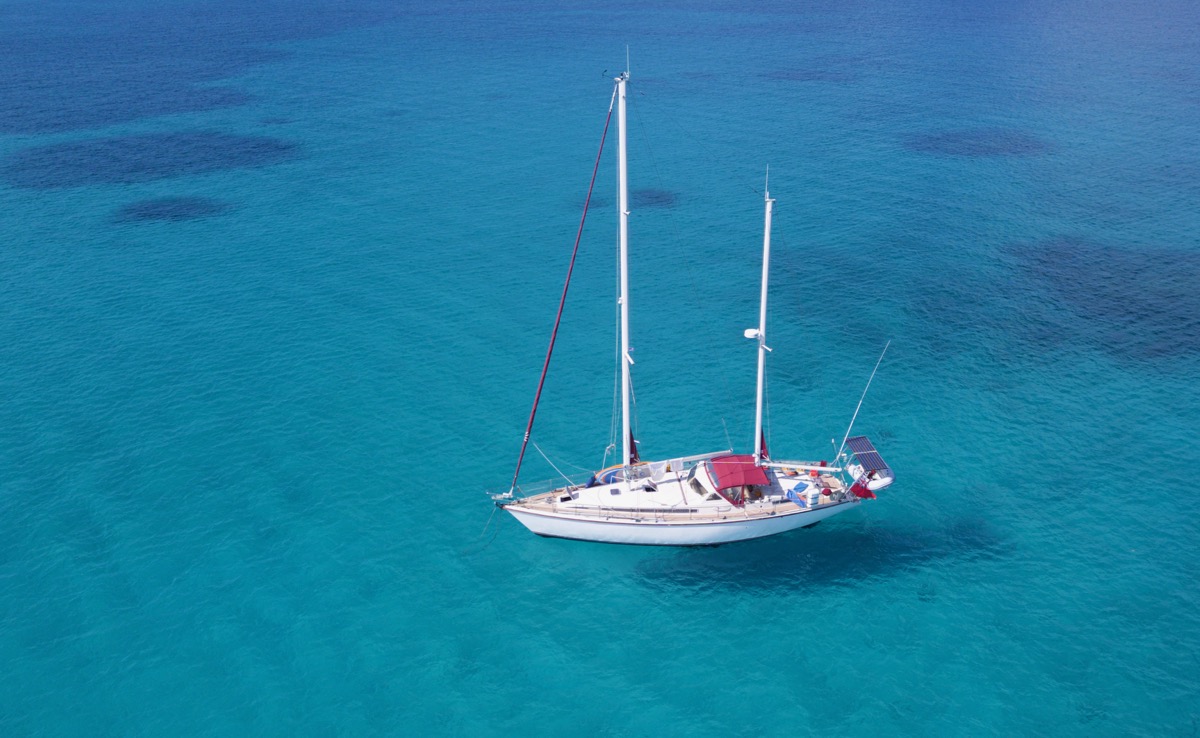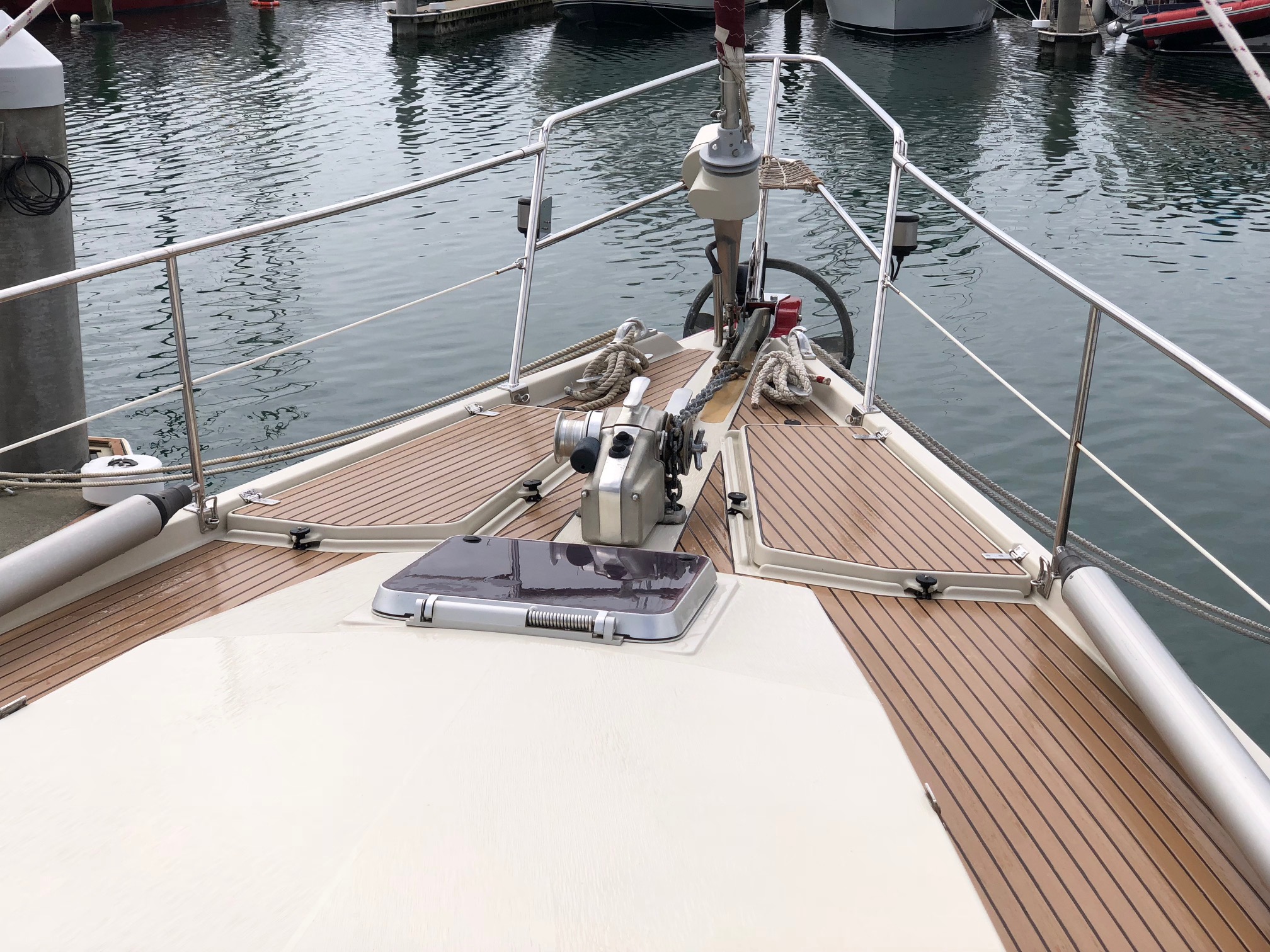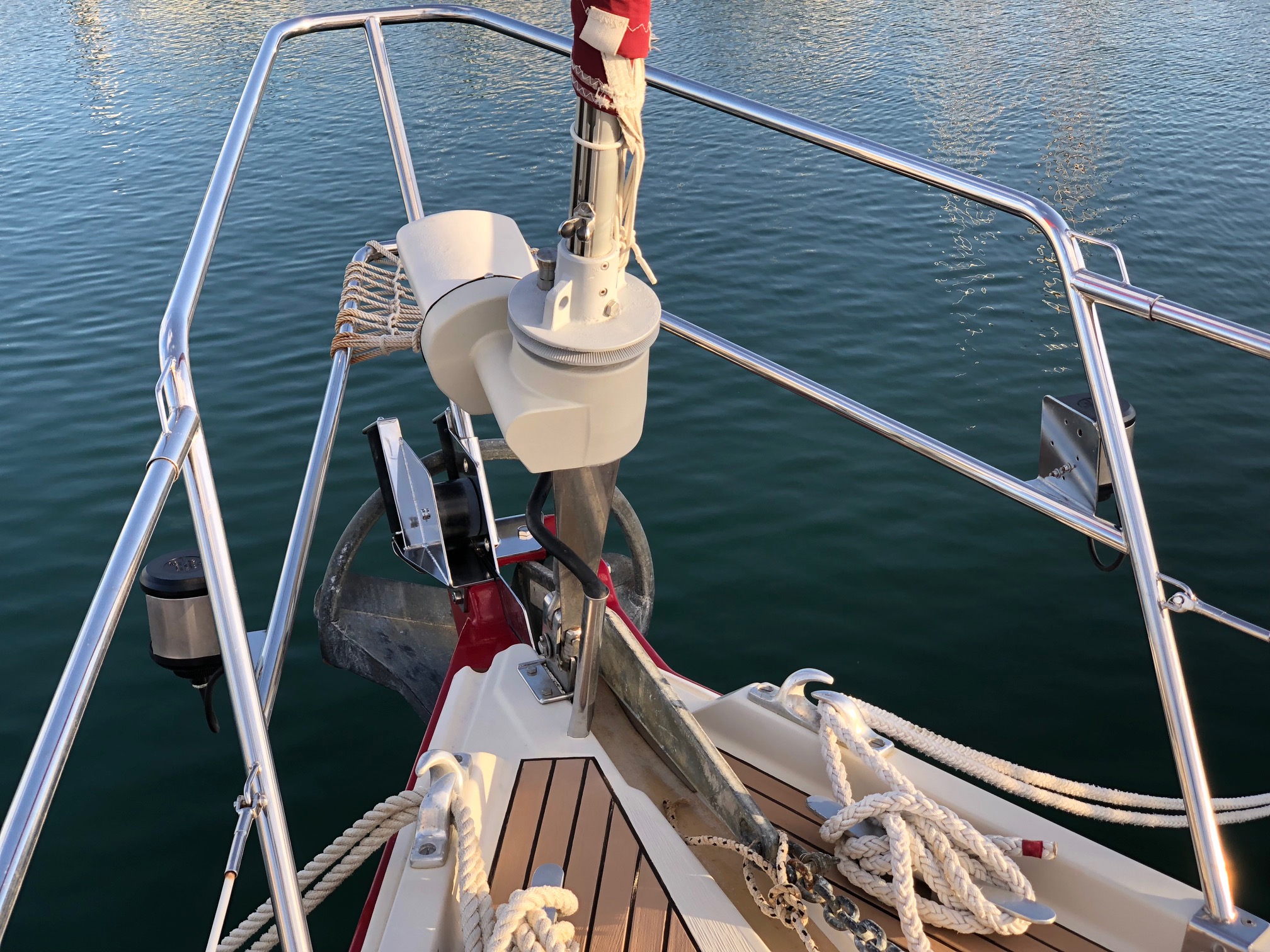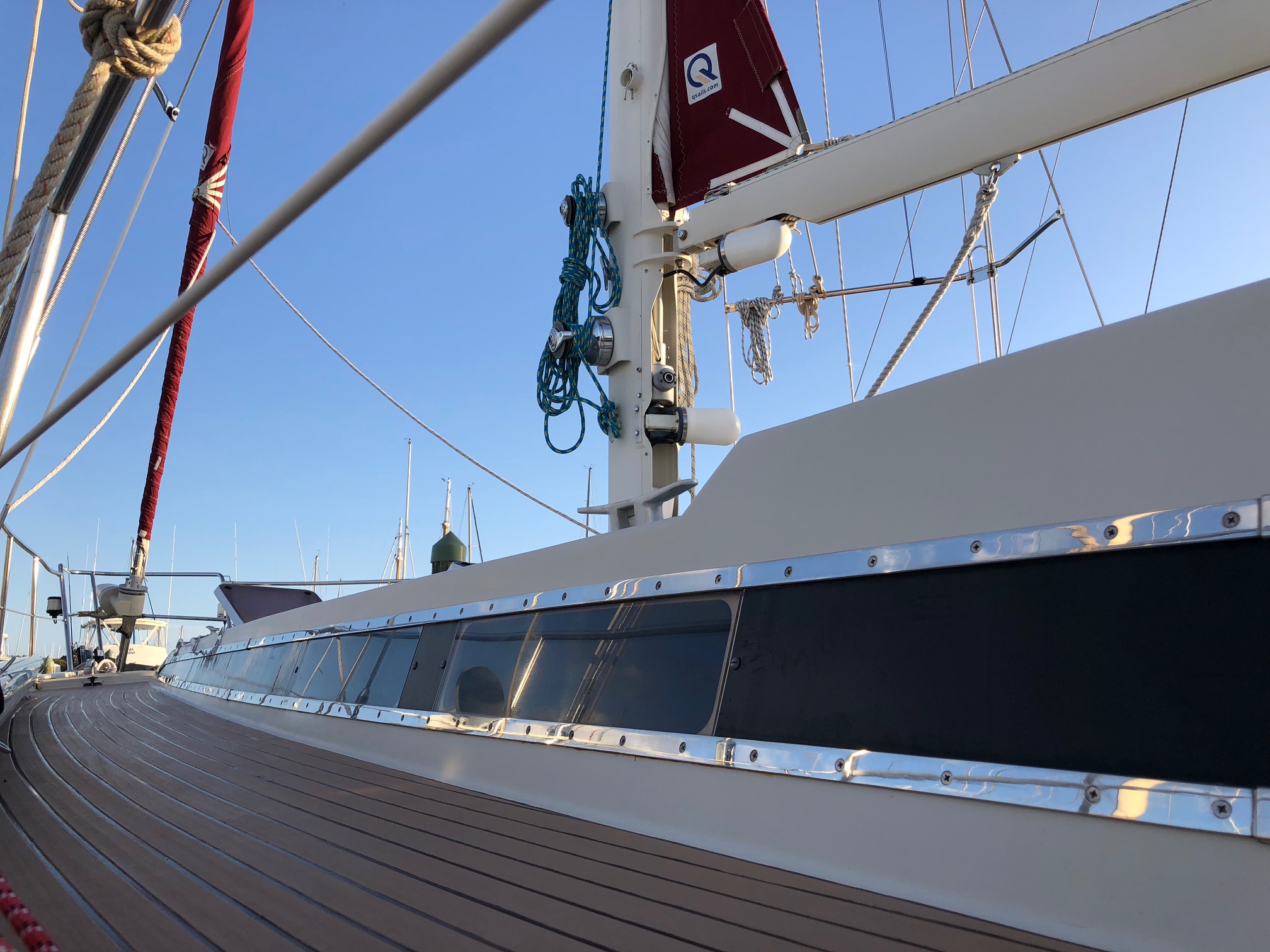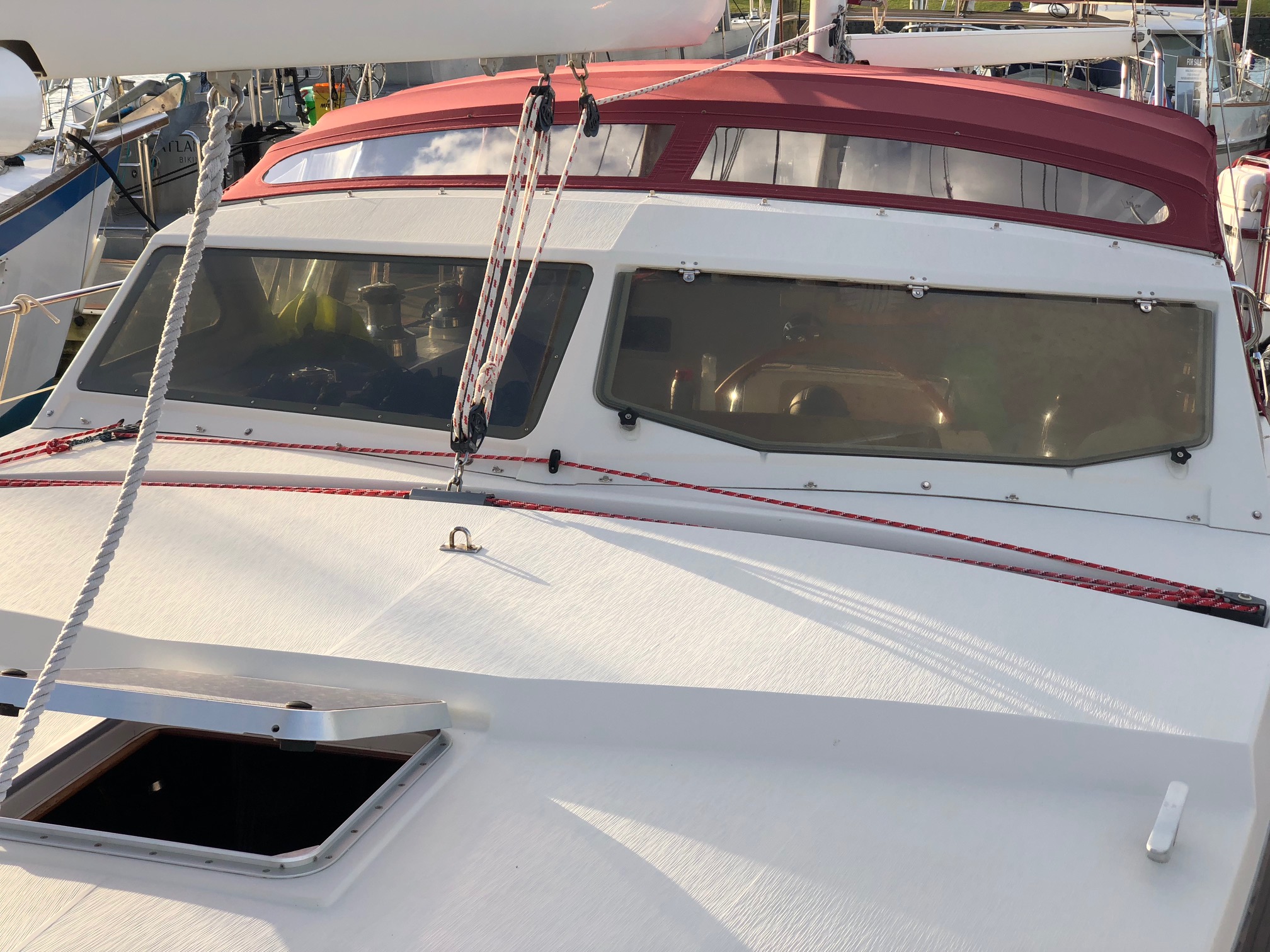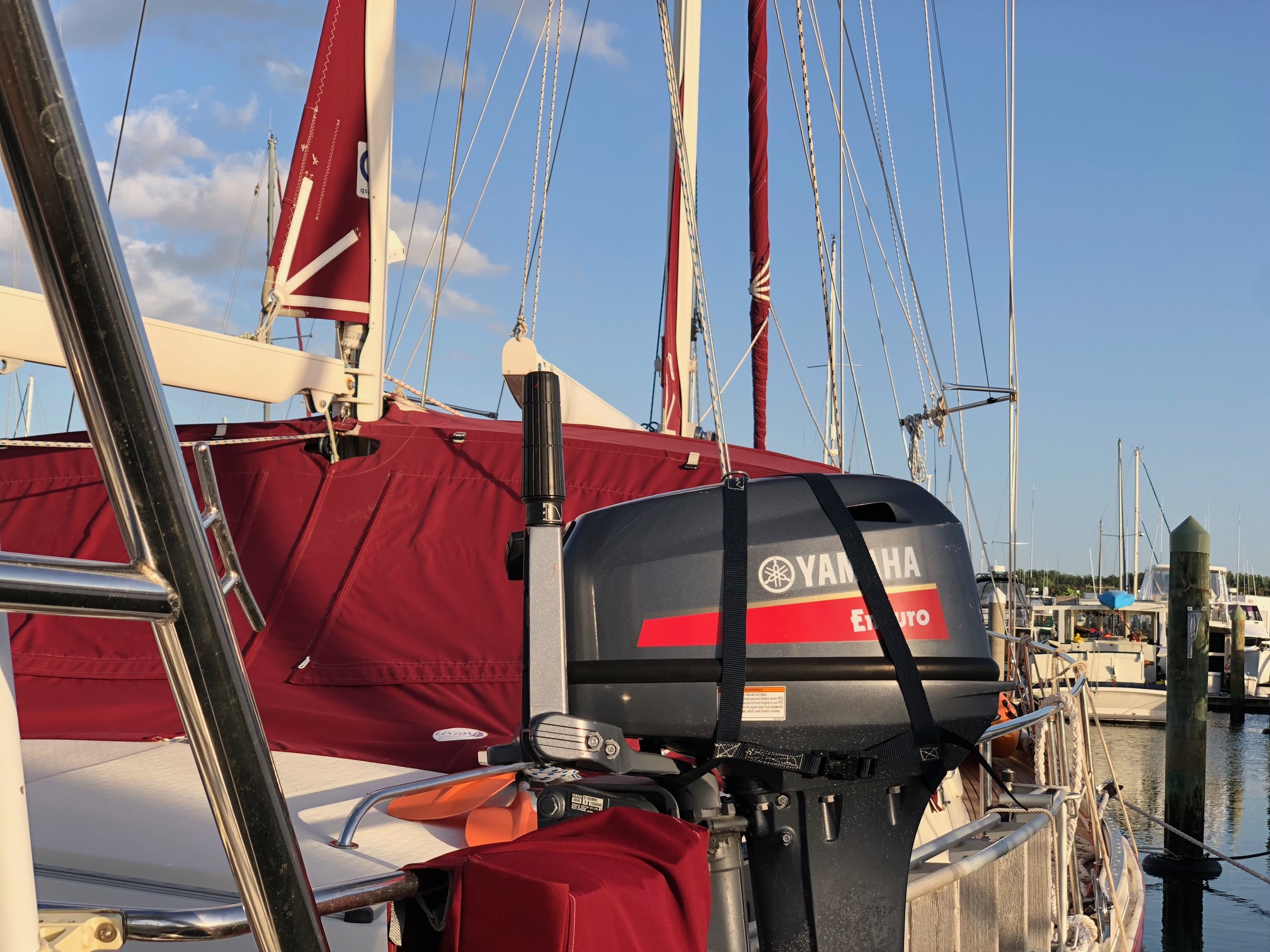 Interior: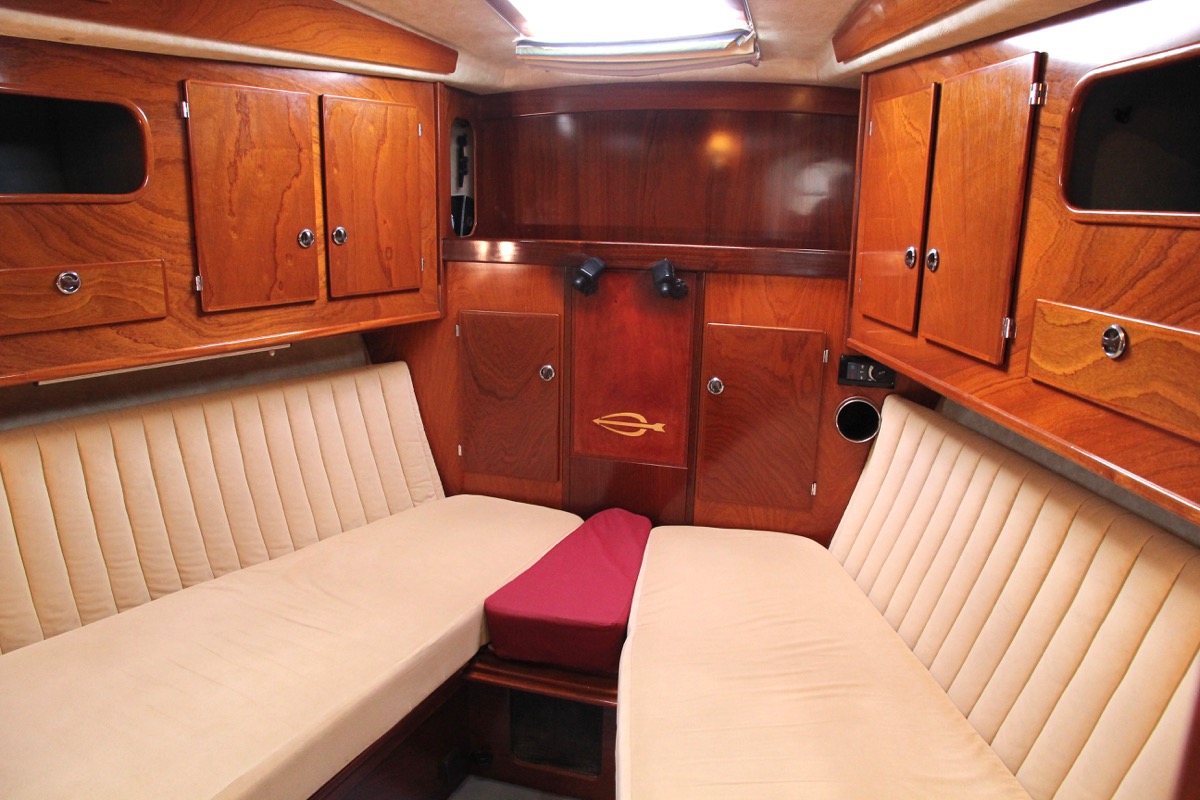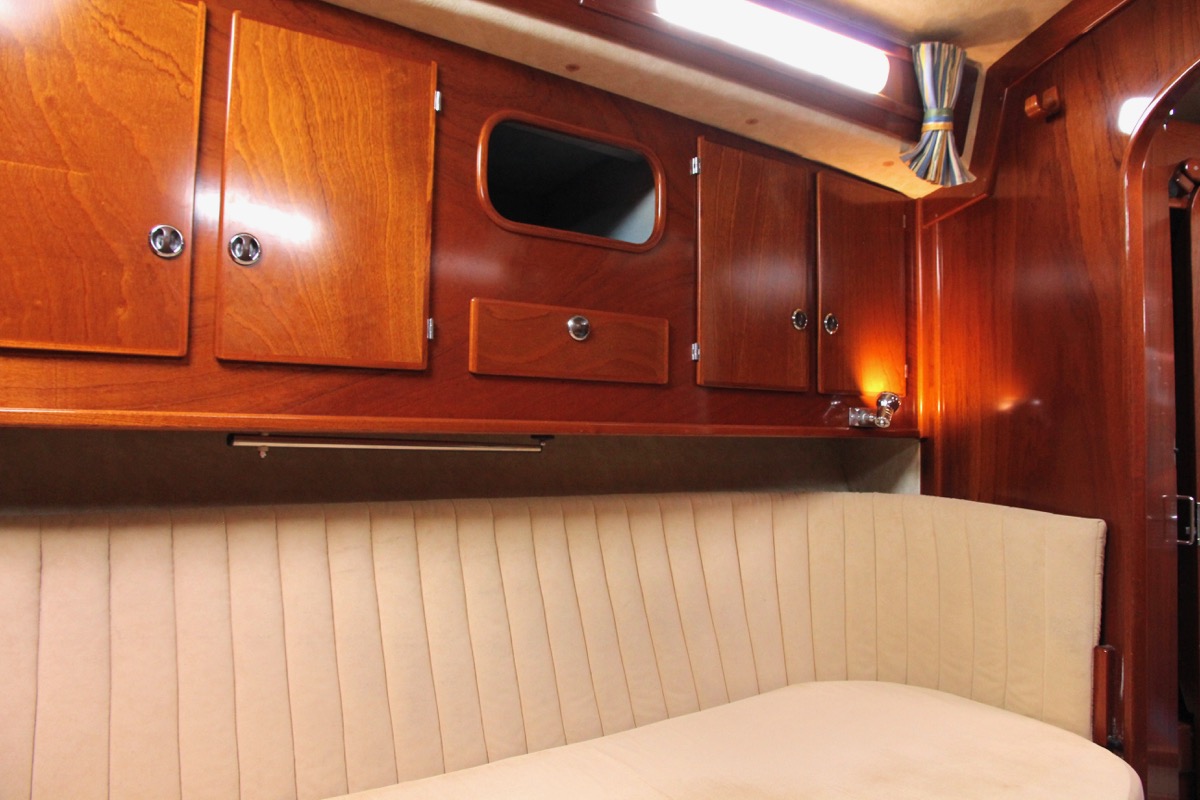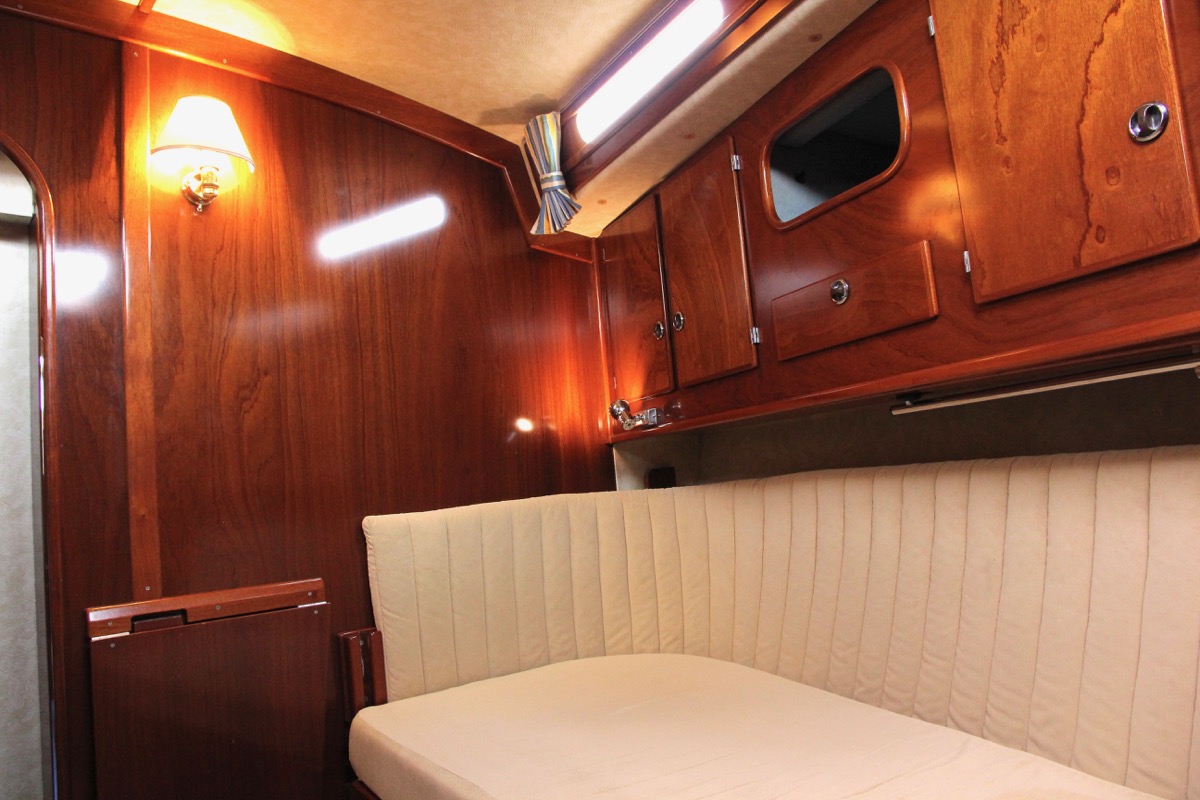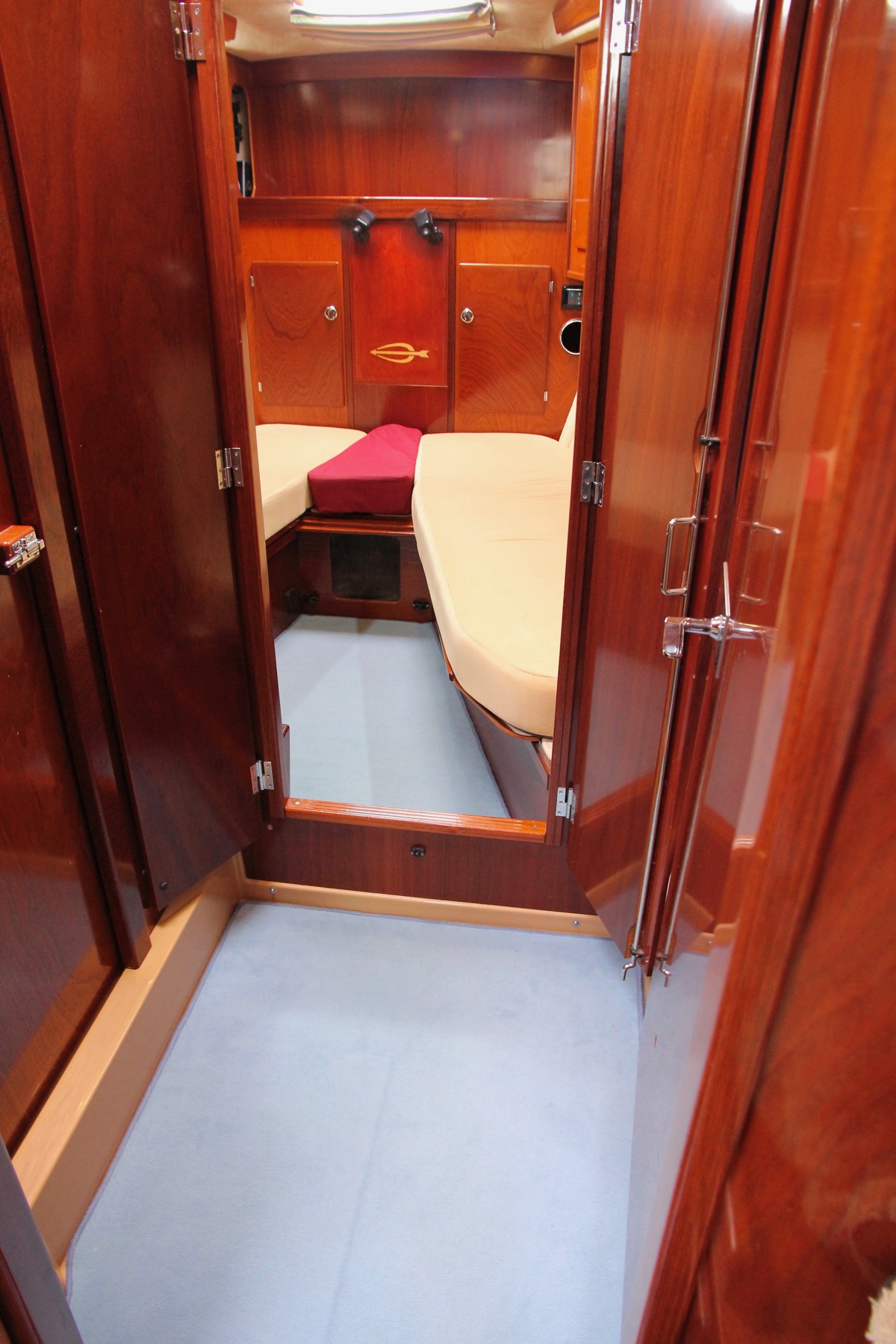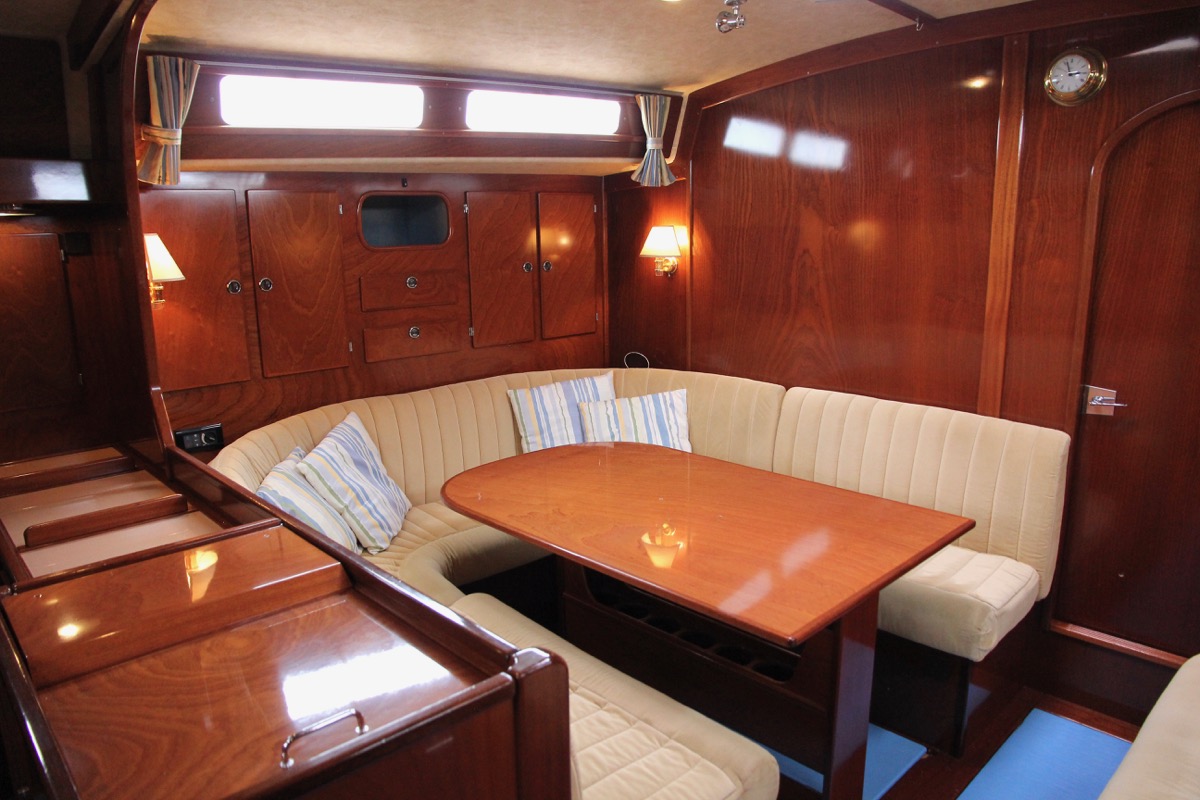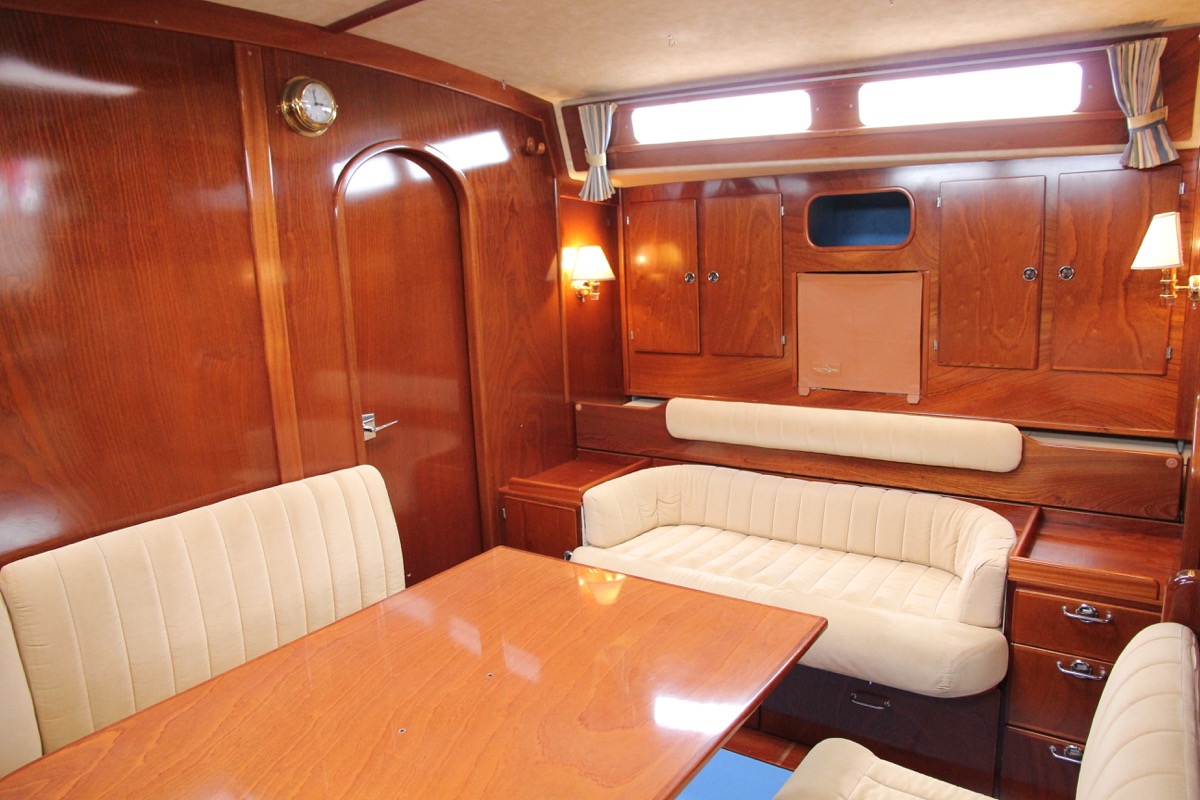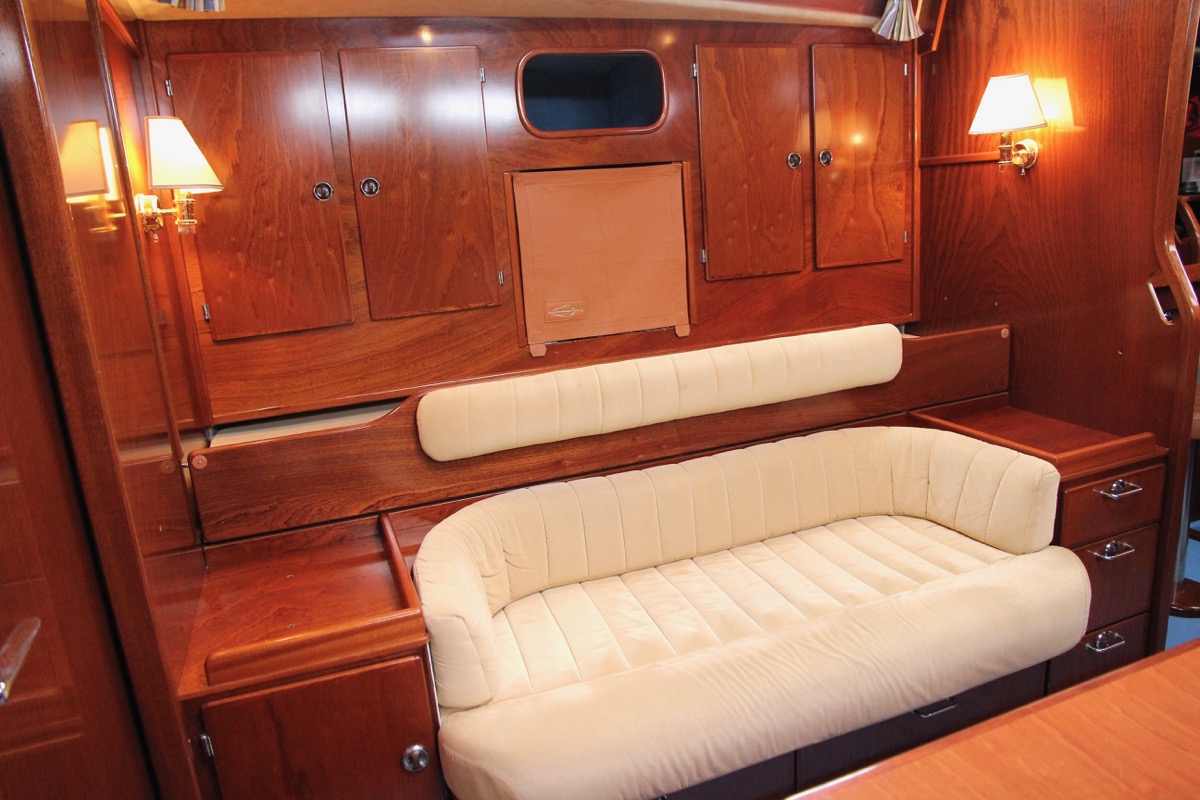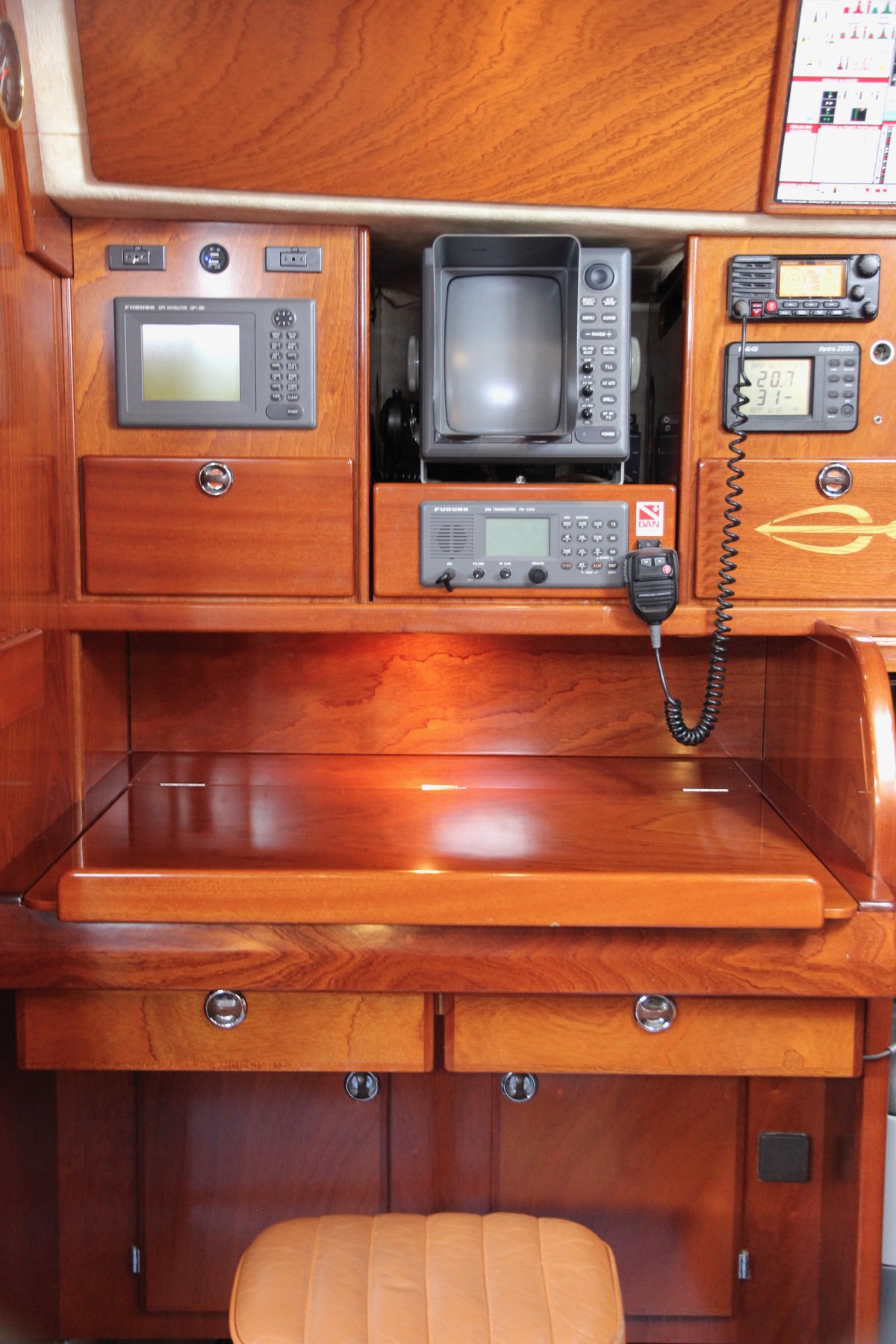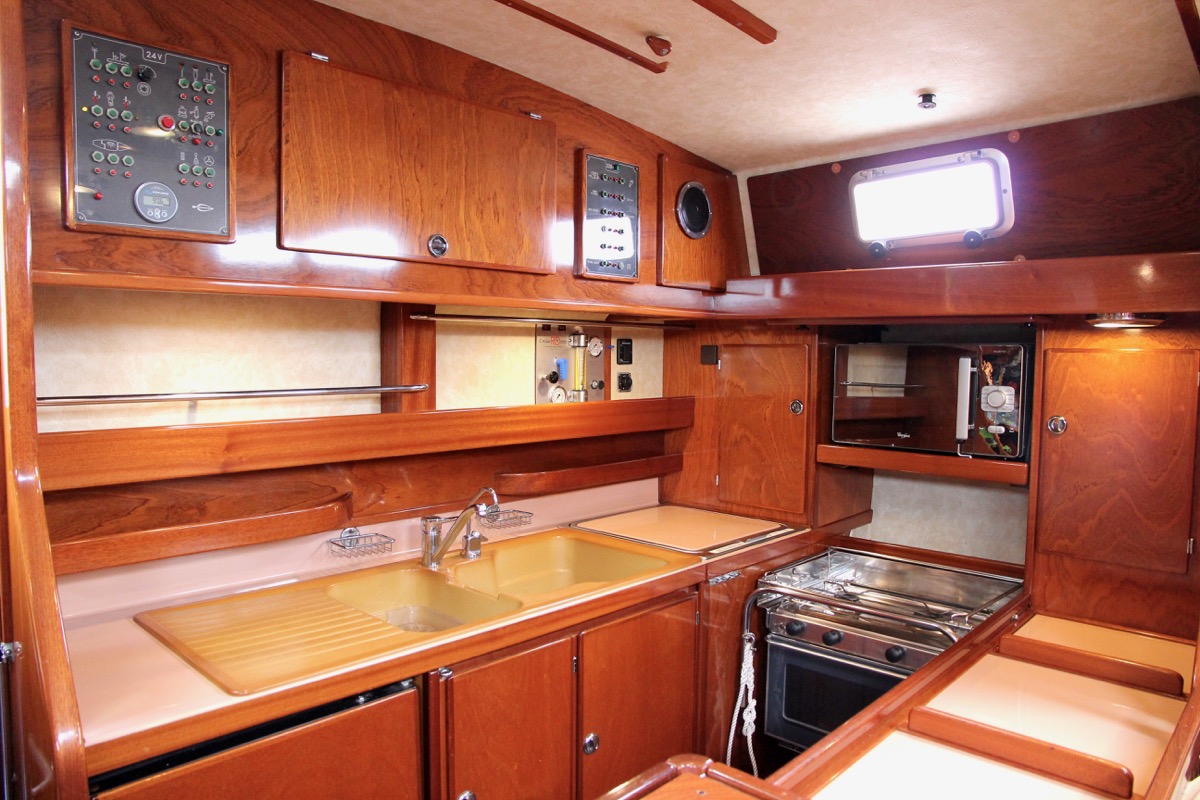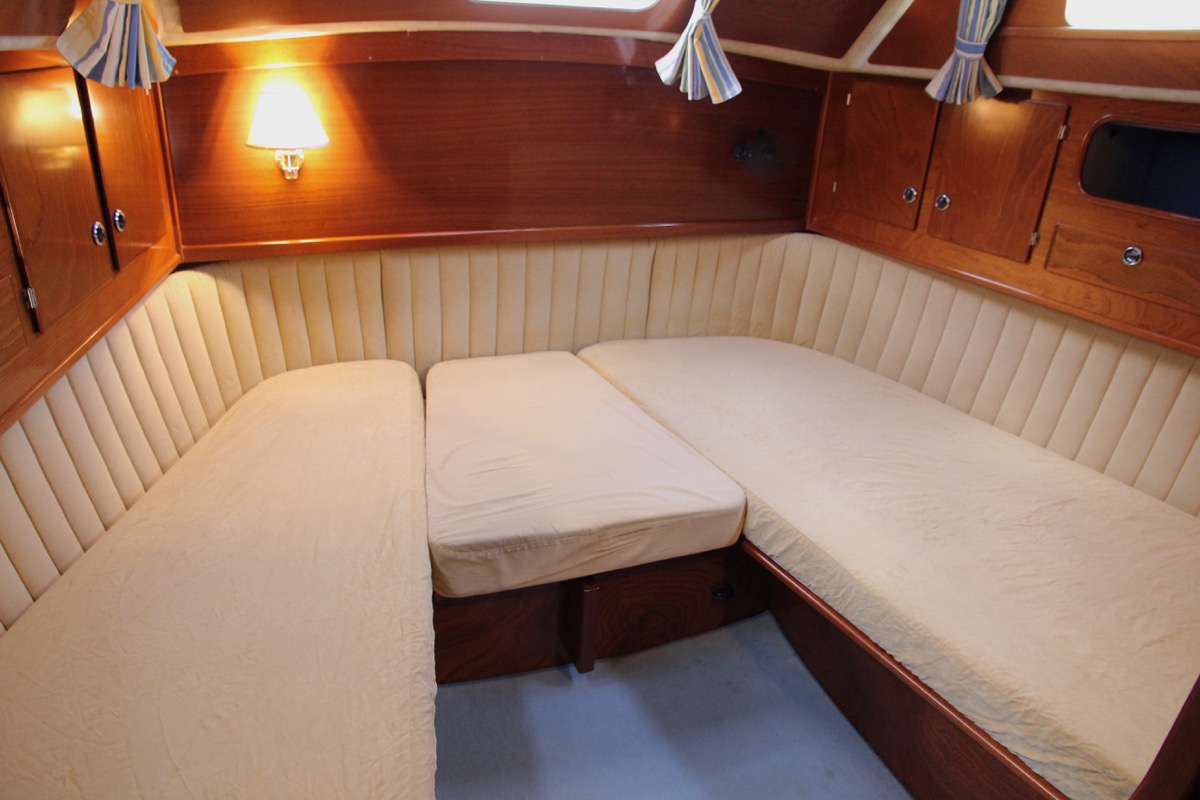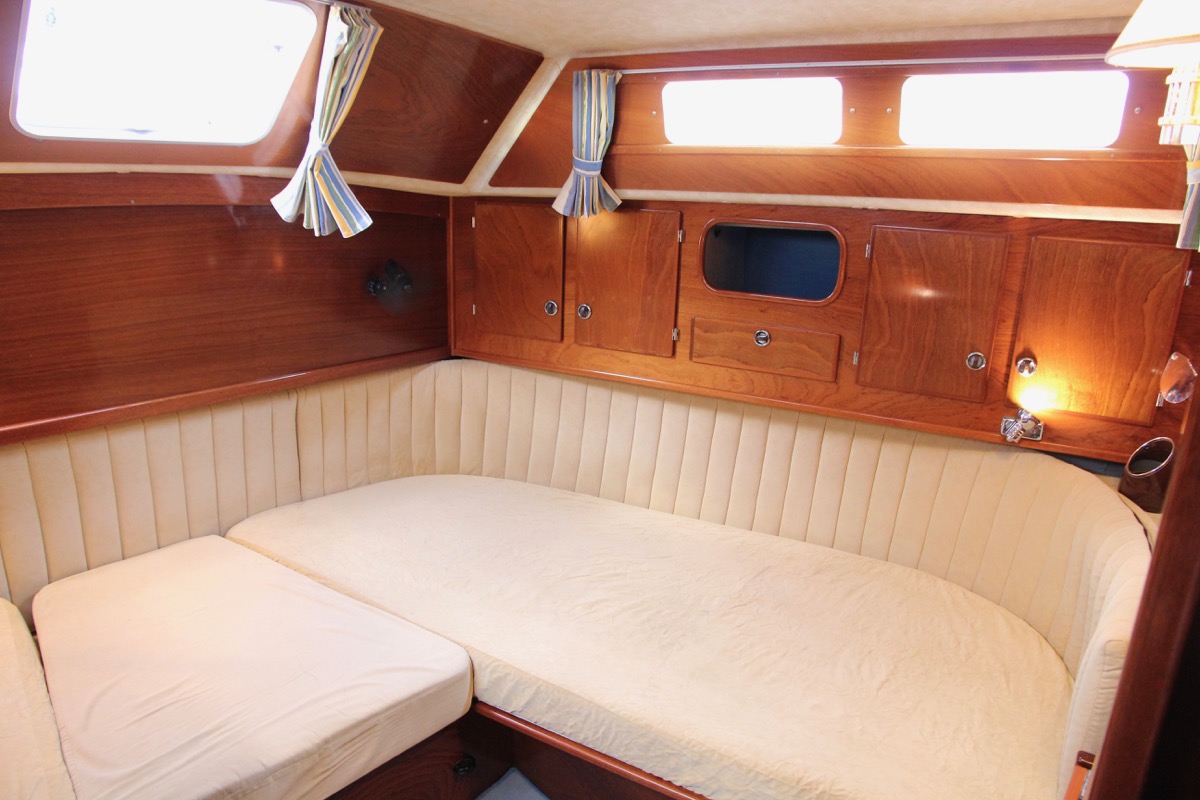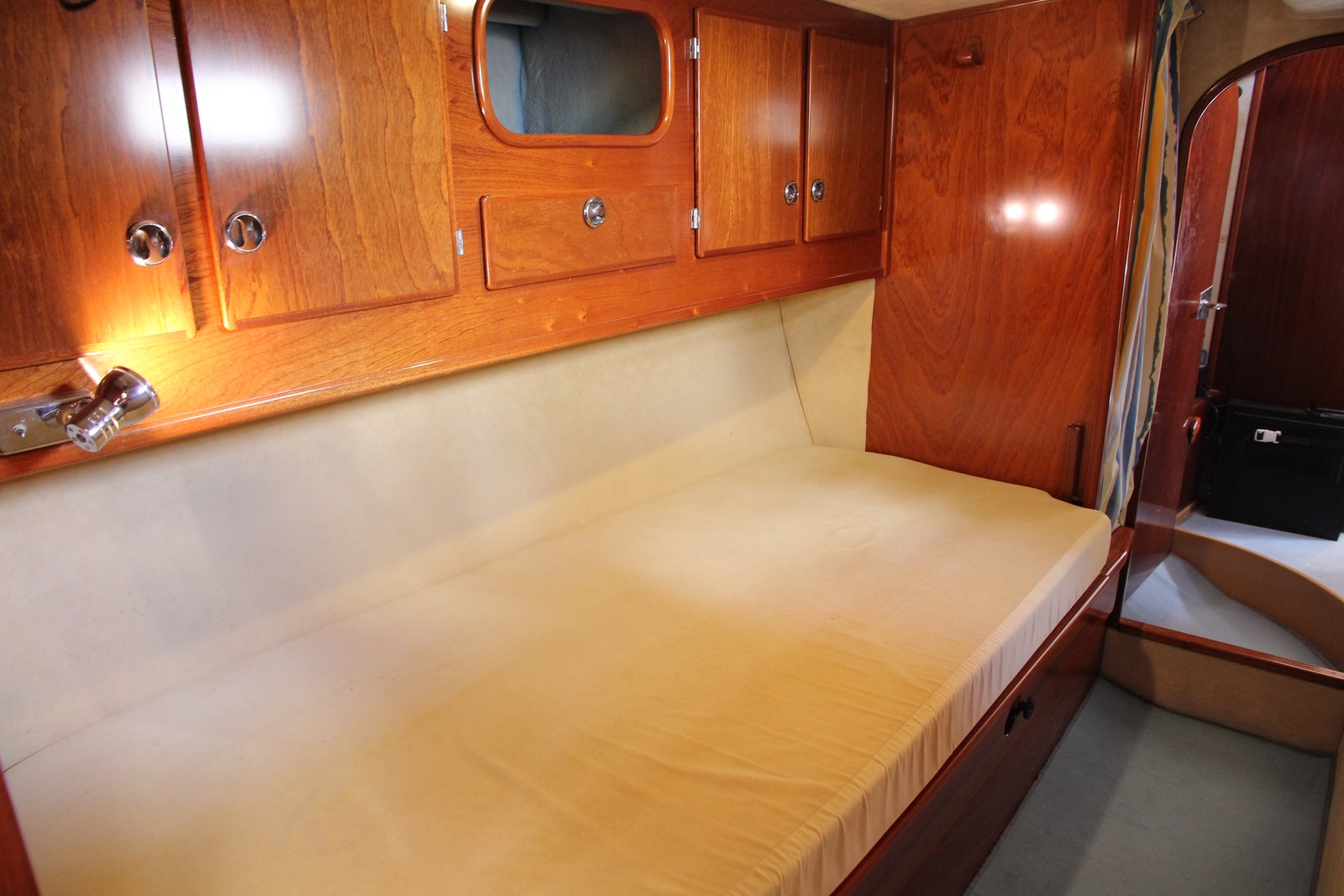 Heads: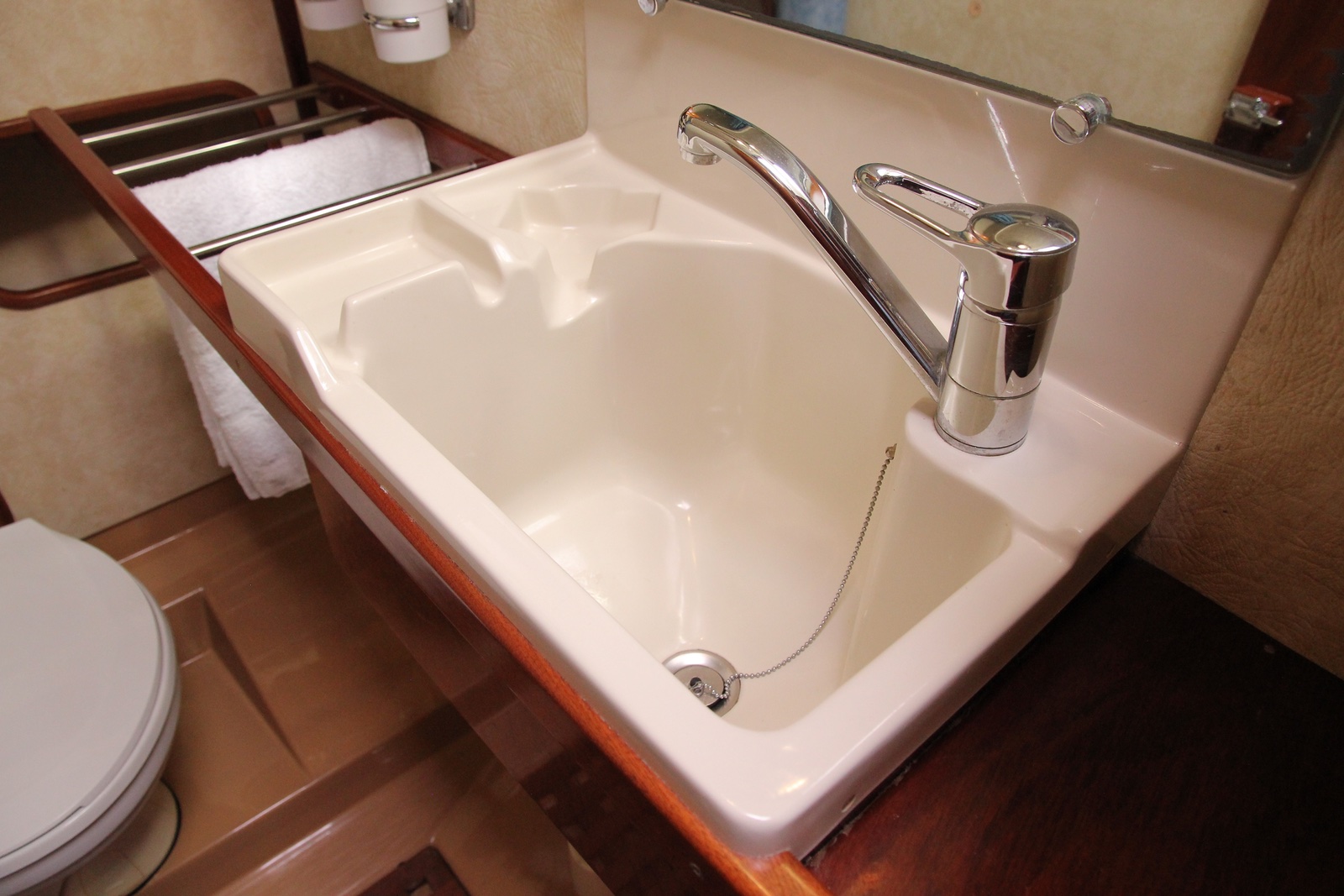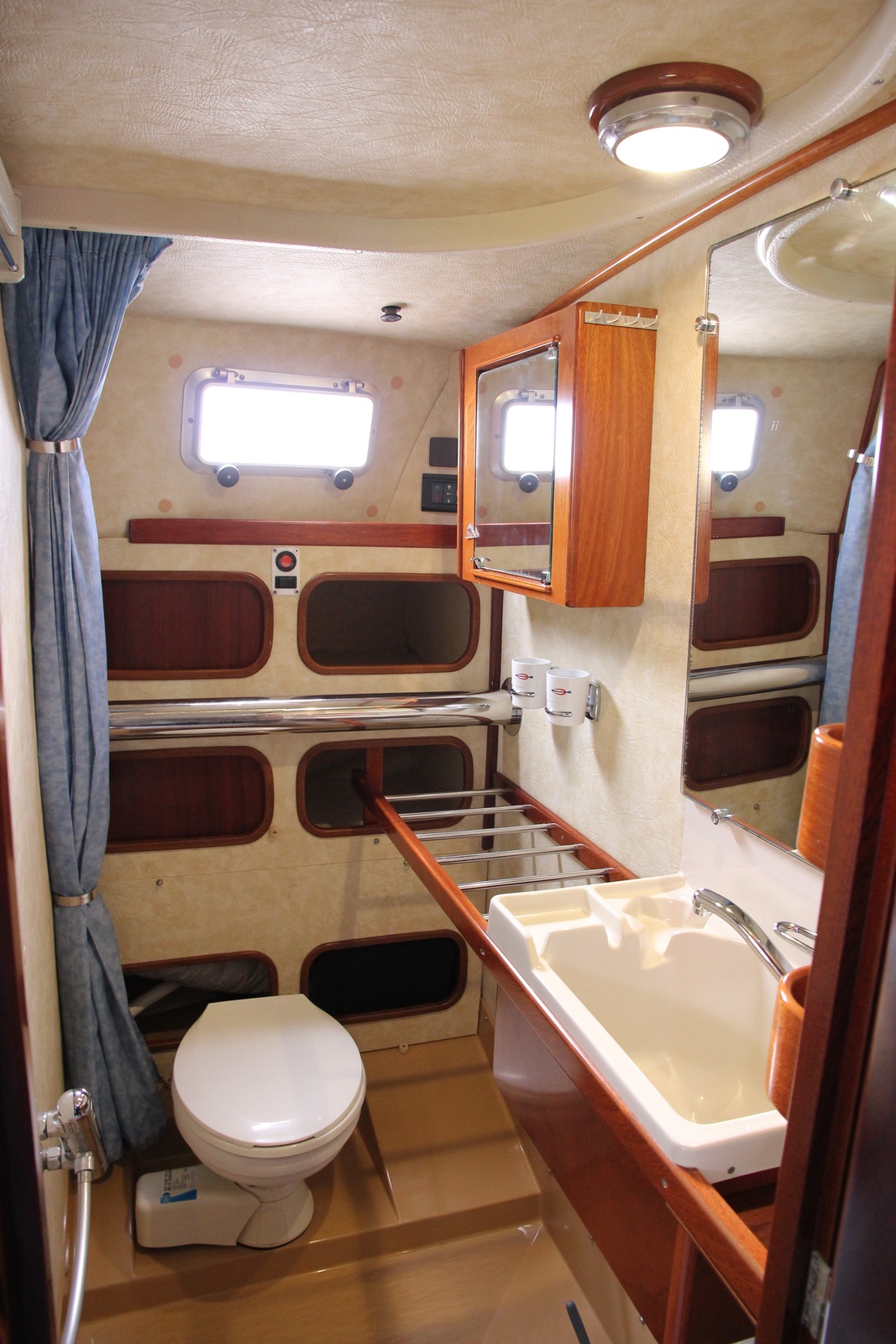 Engine Room: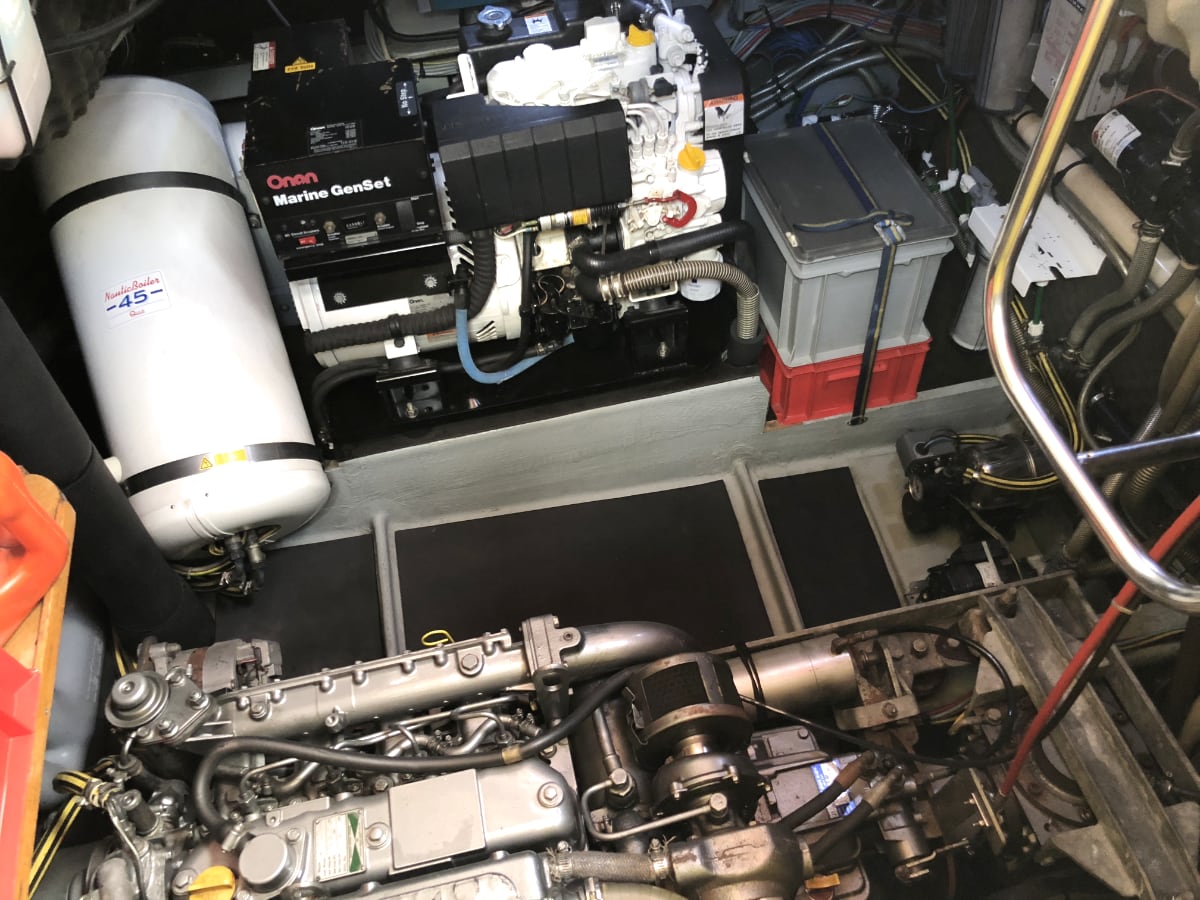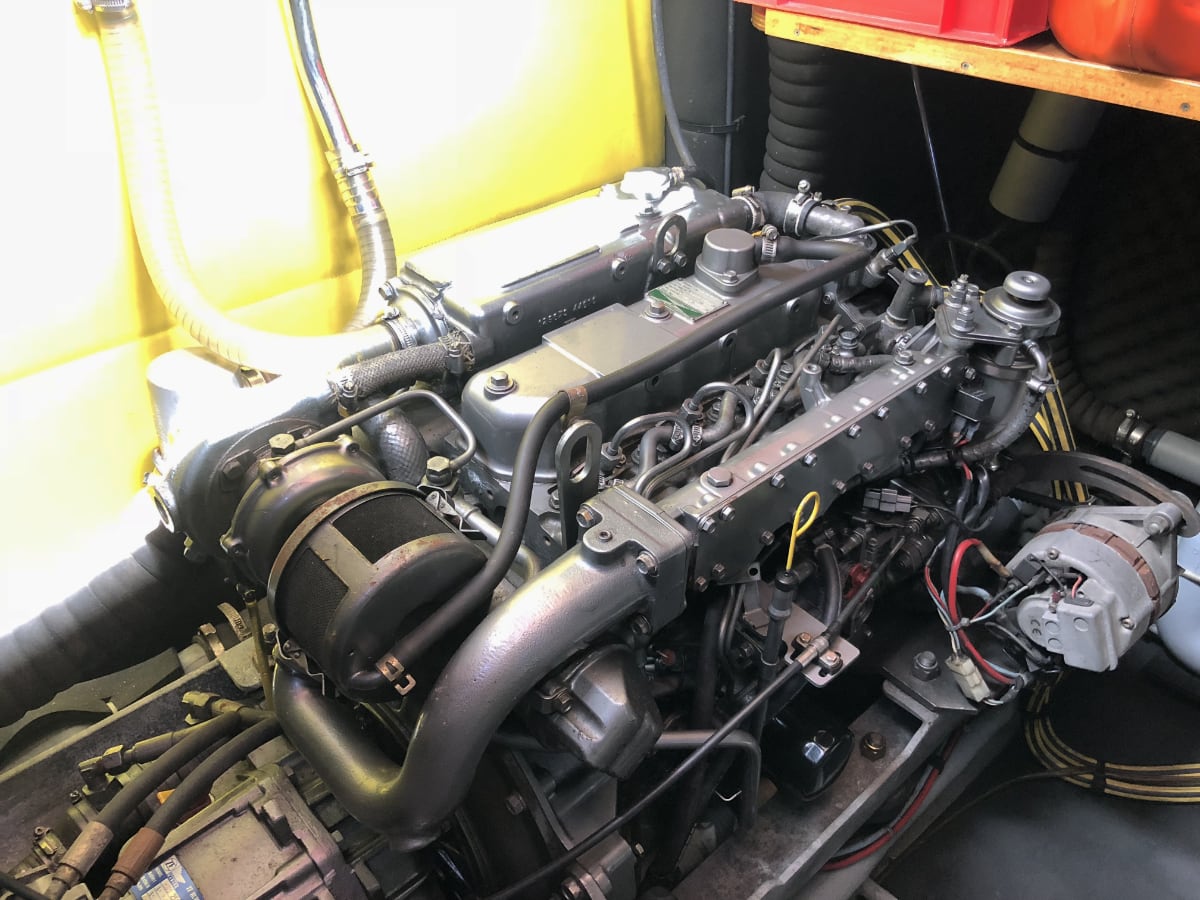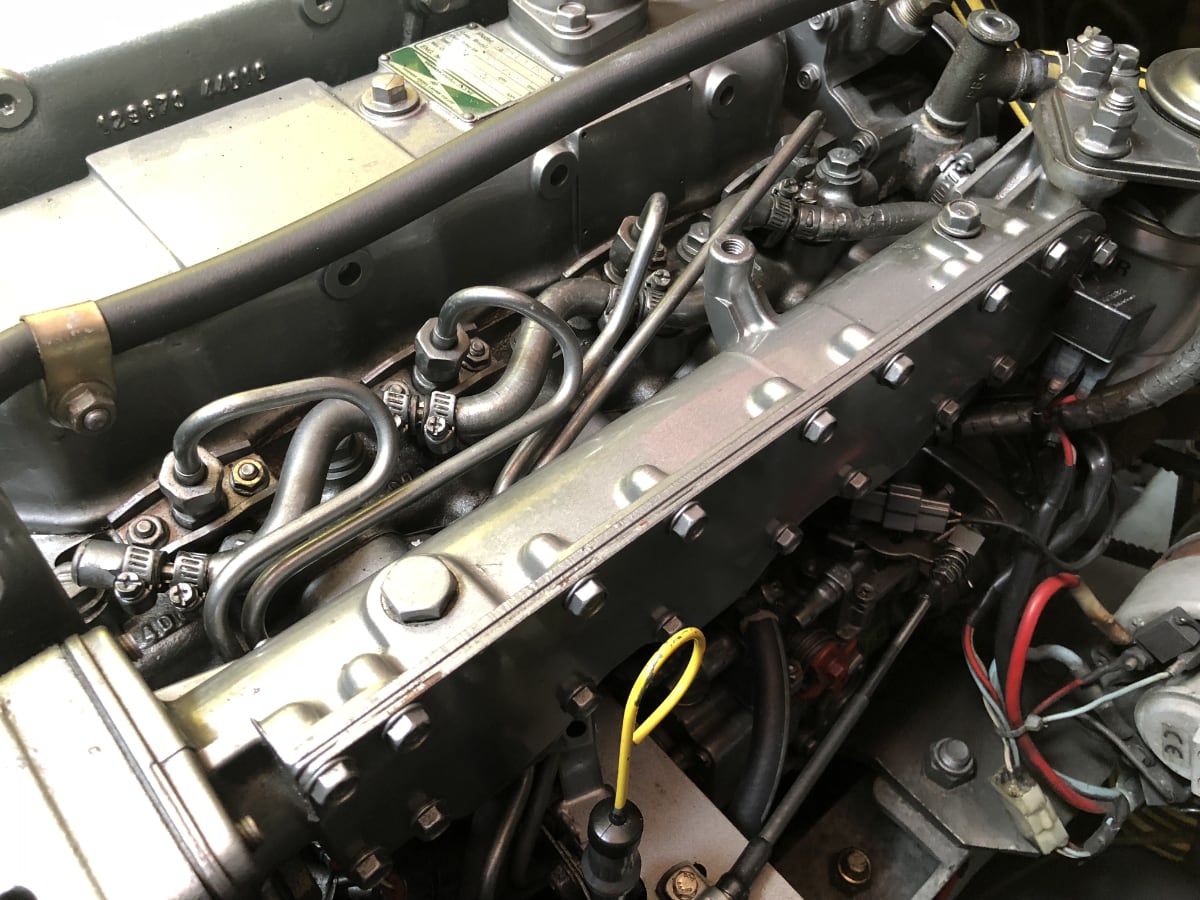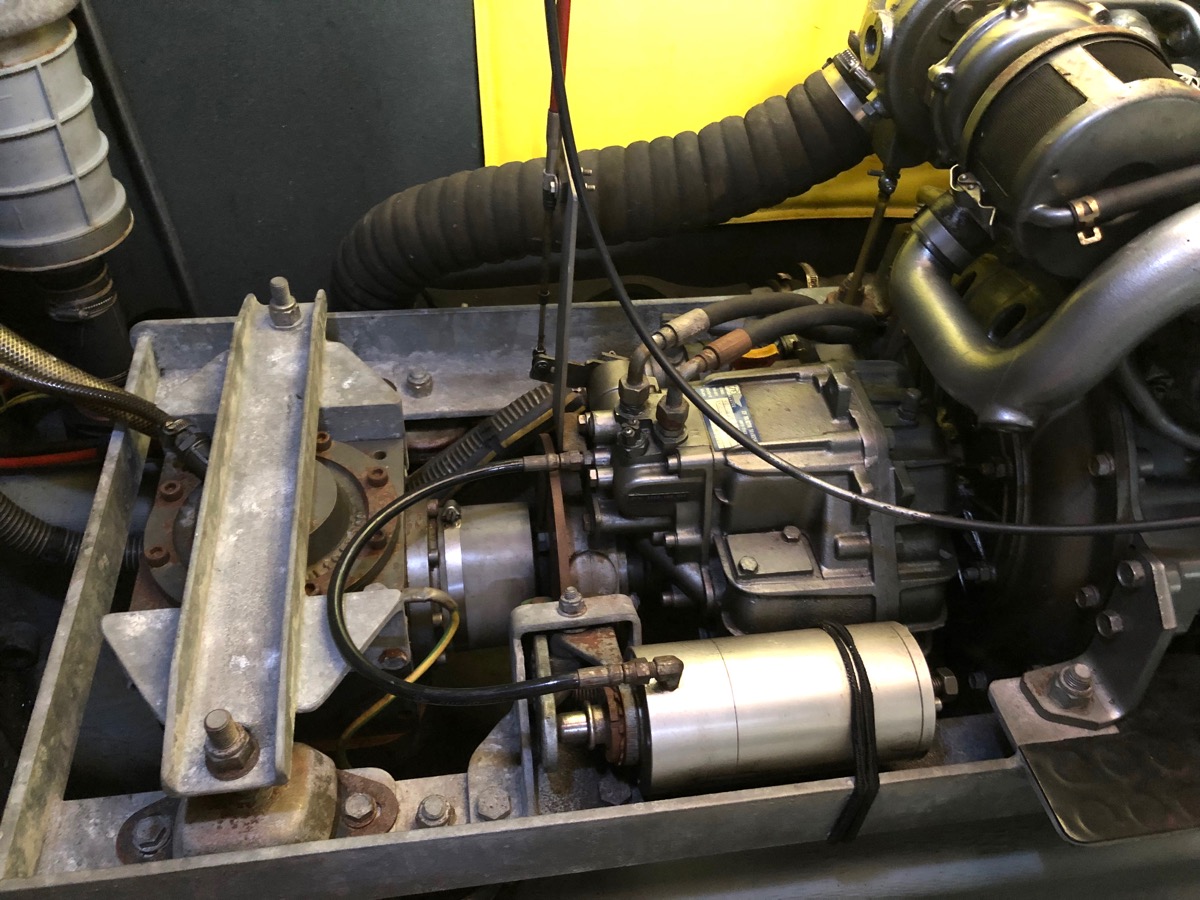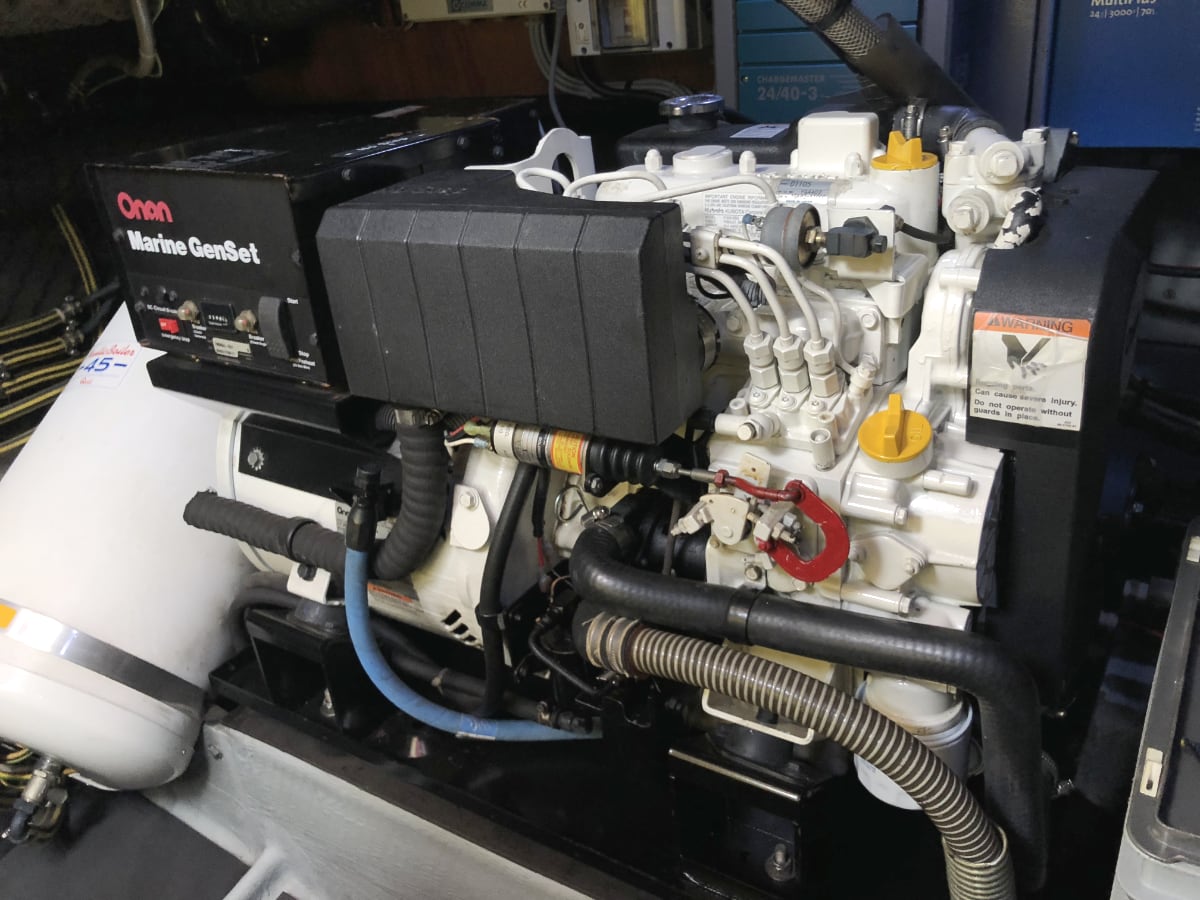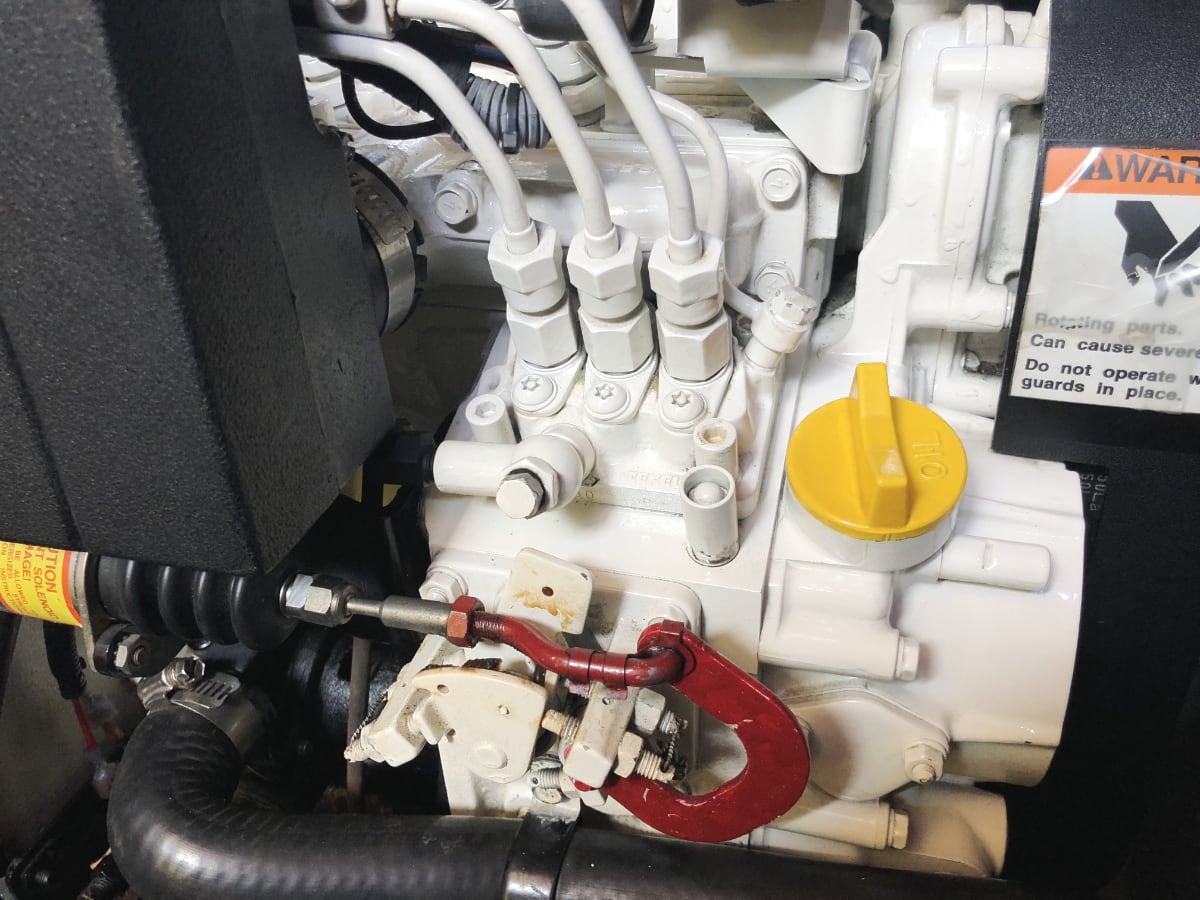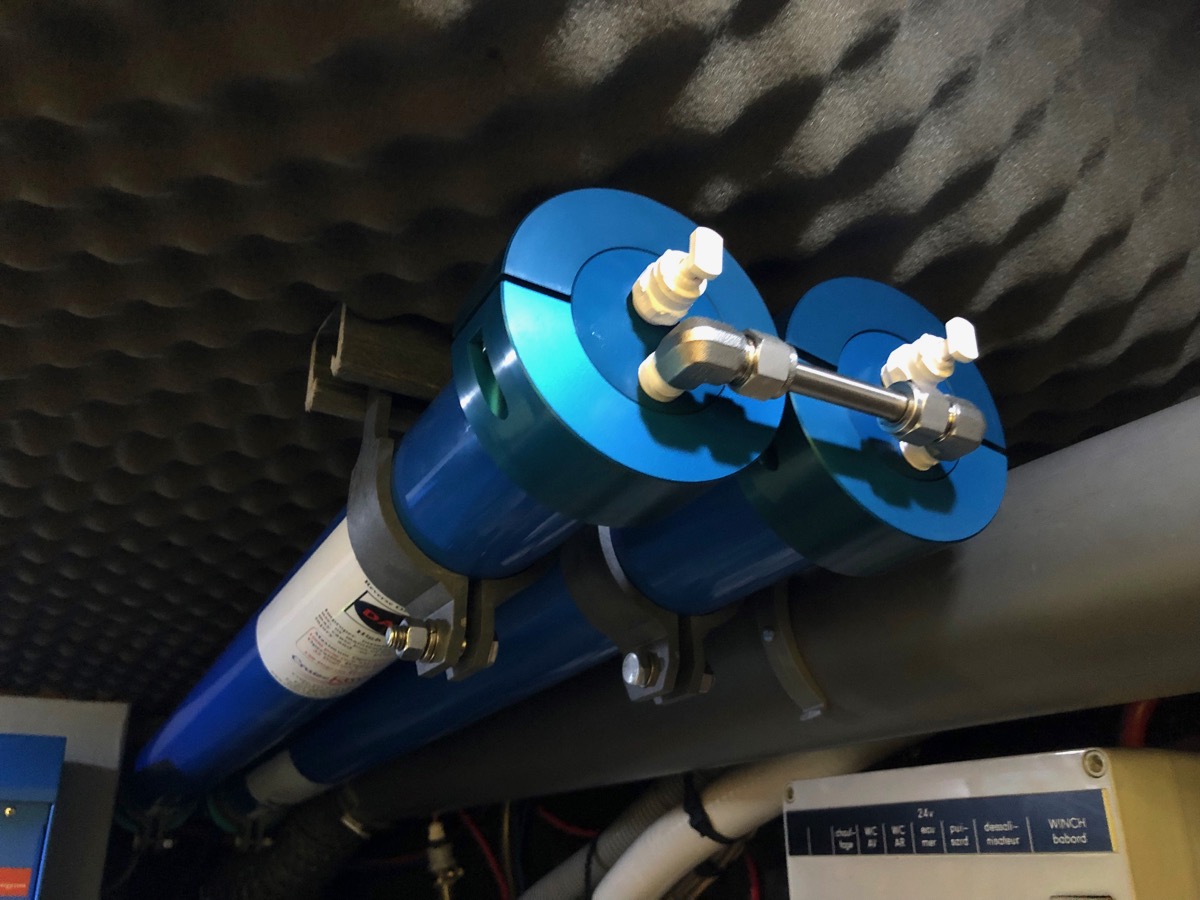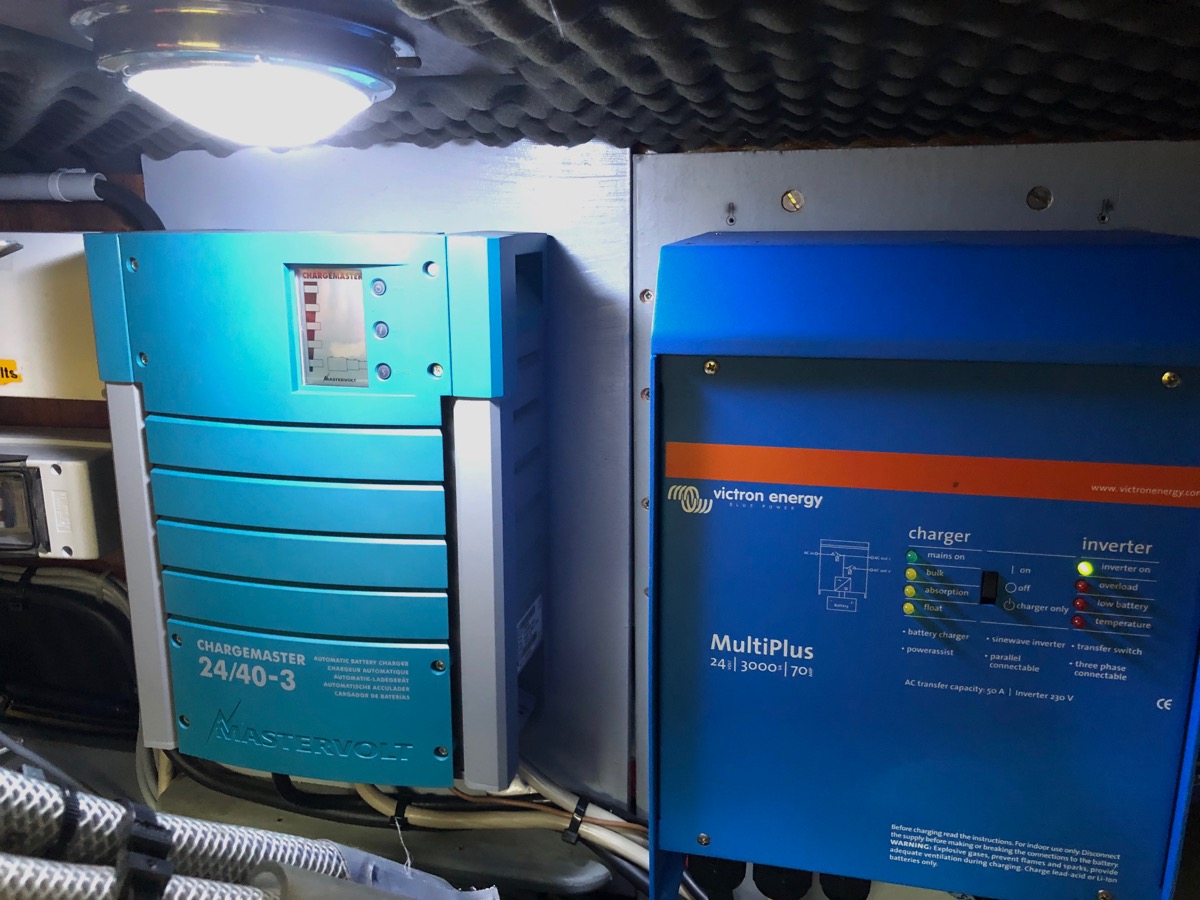 If you would like to see or ask something specific, please feel free to contact us.