We have a boat and we are at anchor in Corsica. This morning I sat in my hammock and had a wonderfully peaceful cup of tea looking out at the beach and tiny islands surrounding us. The water is amazing. It's 5 meters deep, bottom is perfectly clear and we see cuttle fish gliding past... Arthur tries to "fish" off the side of the boat with a bit of old rope. He's copying "Papi" (Chloé's Dad).
Actually... we have had a boat for a few months. As it turns out, boats have a way of keeping you extremely busy! To the complete and utter detriment of this blog.
Anyway, to fill you in...
We bought the "plain jane" Amel Super Maramu 2000, mentioned before. She is now called, "SeaBean"! As soon as we took possession the work started. So far we have:
Deep cleaned the boat. A boat is a three dimensional space and there is always somewhere you forgot about or never even knew existed. This work is ongoing!

Rinsed, re-rinsed, scrubbed and rinsed again the water tanks. This means removing both the fridge and the freezer from the boat to get to the access hatches.

Haul out, in ten extremely tiring days (thanks to Jean-Paul for the immense help):


Pressure washed the hull.
Sand off a layer old antifouling.
Re-caulk the keel joint.
Clean the small corral reef off the bottom of the keel.
Service the C-Drive[1]
Clean, sand and paint the prop.
Apply 3 coats of (painfully expensive!) antifouling.

After holding a sander above your head for a couple of days solid you come to appreciate how large a 16m/52ft boat really is.


Put up life line netting to stop the children[1:1] from tumbling off as well as toys and other random things.
We had bolts with eyes made specially so we could attach a new lifeline at the bottom of the netting instead of a rope. Nothing can escape underneath the netting this way. Sadly a couple of the old bolts these special ones replaced were very hard to remove. Usually the hard ones were also in hard to read places!

Serviced the winches (thanks Mum!)

Tried to service and then replaced the main sail outhaul furler gearbox. The gears in the old unit we worn beyond repair and it was a total mess inside.

Serviced the Yanmar engine, this is the primary engine on the boat. The generator is high on the todo list.

Installed the Vesper AIS transponder. This gadget lets us know what other ships are around. Specifically the large ones... ferries, cruise ships, tankers and the like. It is especially valuable at night. Since it transmits as well as receives, these large fast moving ships can also see us.

Clean and fix the sea-water manifold. It no longer drips any water.

Replace the ground strap. Amel doesn't make this part any more so we fabricated one out of some copper pipe. It needed to be flattened first... Then shaped and drilled. ![A good hammer] (/content/images/2016/05/IMG_7780.JPG)

Replace the anchor wash pump.

Bought a dingy and an outboard. The outboard motor just fit in our "Winkelwagon".
I suppose I could go on... but, it'd be boring and it has been so much work it's almost painful to remember! There is still more to do... always will be.
In the end (beginning?)... we have a safe, clean, upgraded boat that we and the kids are very very happy with. She is faster then I had expected and is very comfortable, both to live on and underway. To sum it up...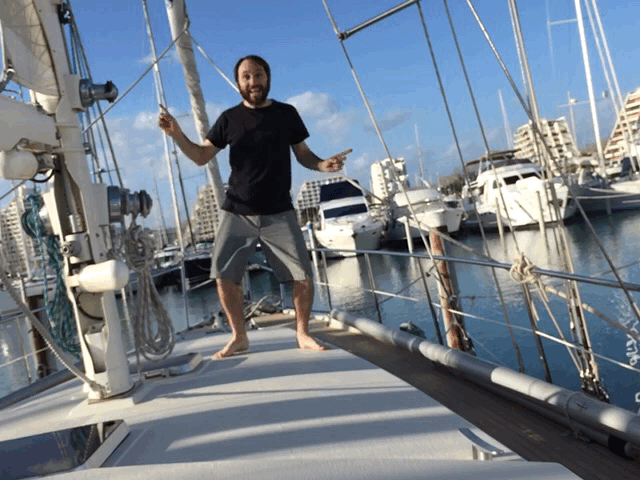 We bought SeaBean in La Grande Motte. This turned out to be a great base for the first couple of months. There are a few chandlers, a Lidl and a "manege" (a carousel with cars and trucks, Arthur loved it!).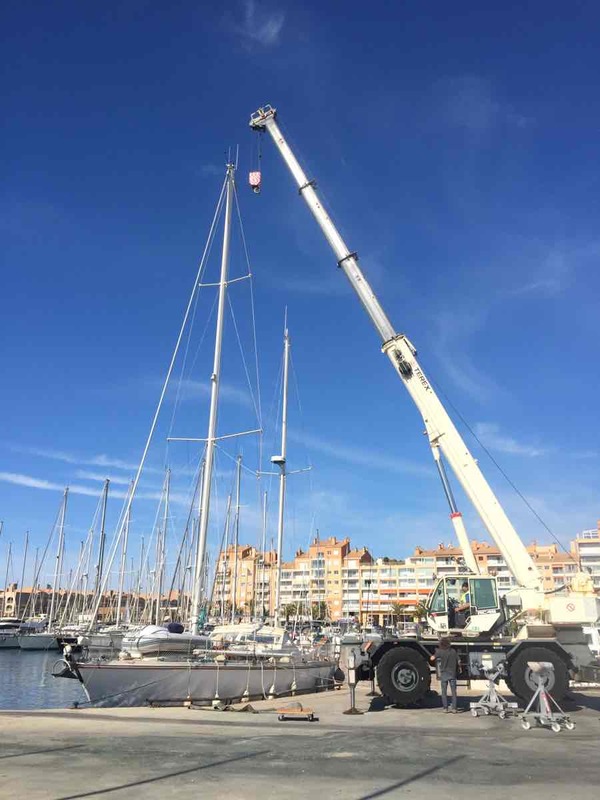 After the haul out we headed to Hyerès where we had all the standing rigging [1:2] replaced. Mark and Olivier who did the work were outstanding and went out of their way to help us. Including playing with Arthur and fixing/replacing parts not really included in the standing rigging.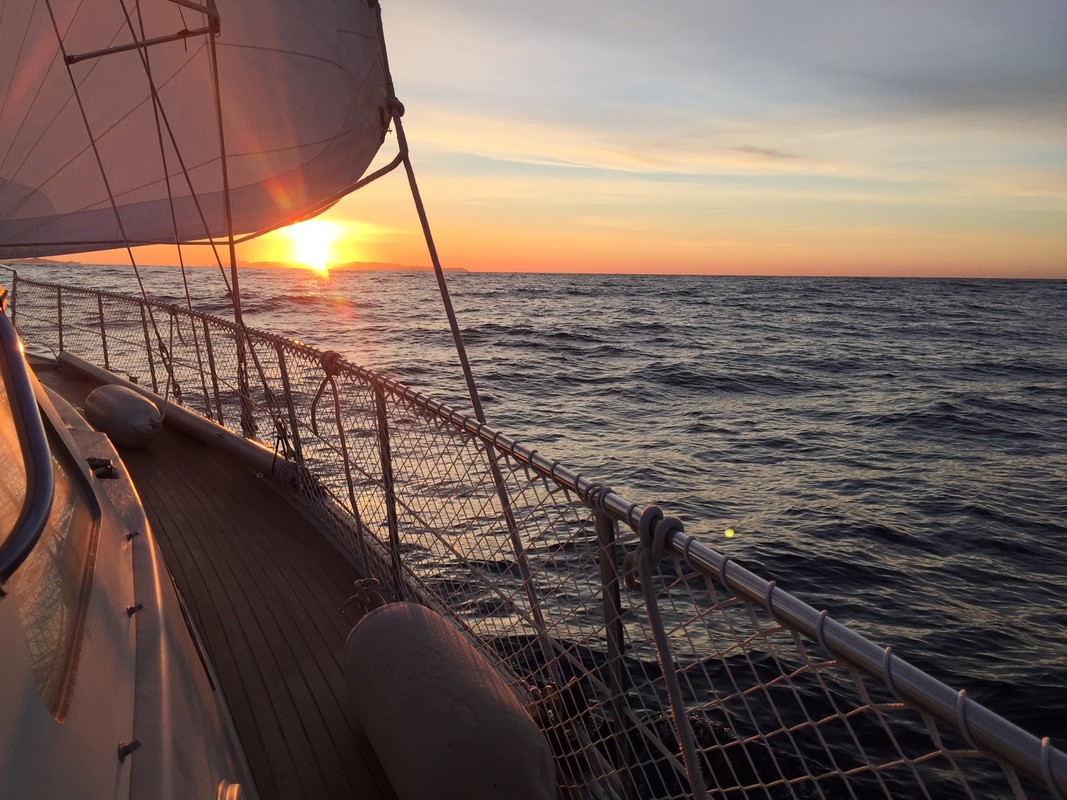 Amel in Hyerés was also fantastic. Going out of their way to help us with parts for a boat they originally sold over 15 years ago. Showing us how to service the bow thruster and generally look after the boat. It's reassuring to see the company still supporting and standing behind their product so long after the initial sale.
A quick note about "blogging". I now have much more respect for those sailors, especially with children, who manage to keep an up to date blog!
---
---